Experienced Leather and Fur Repair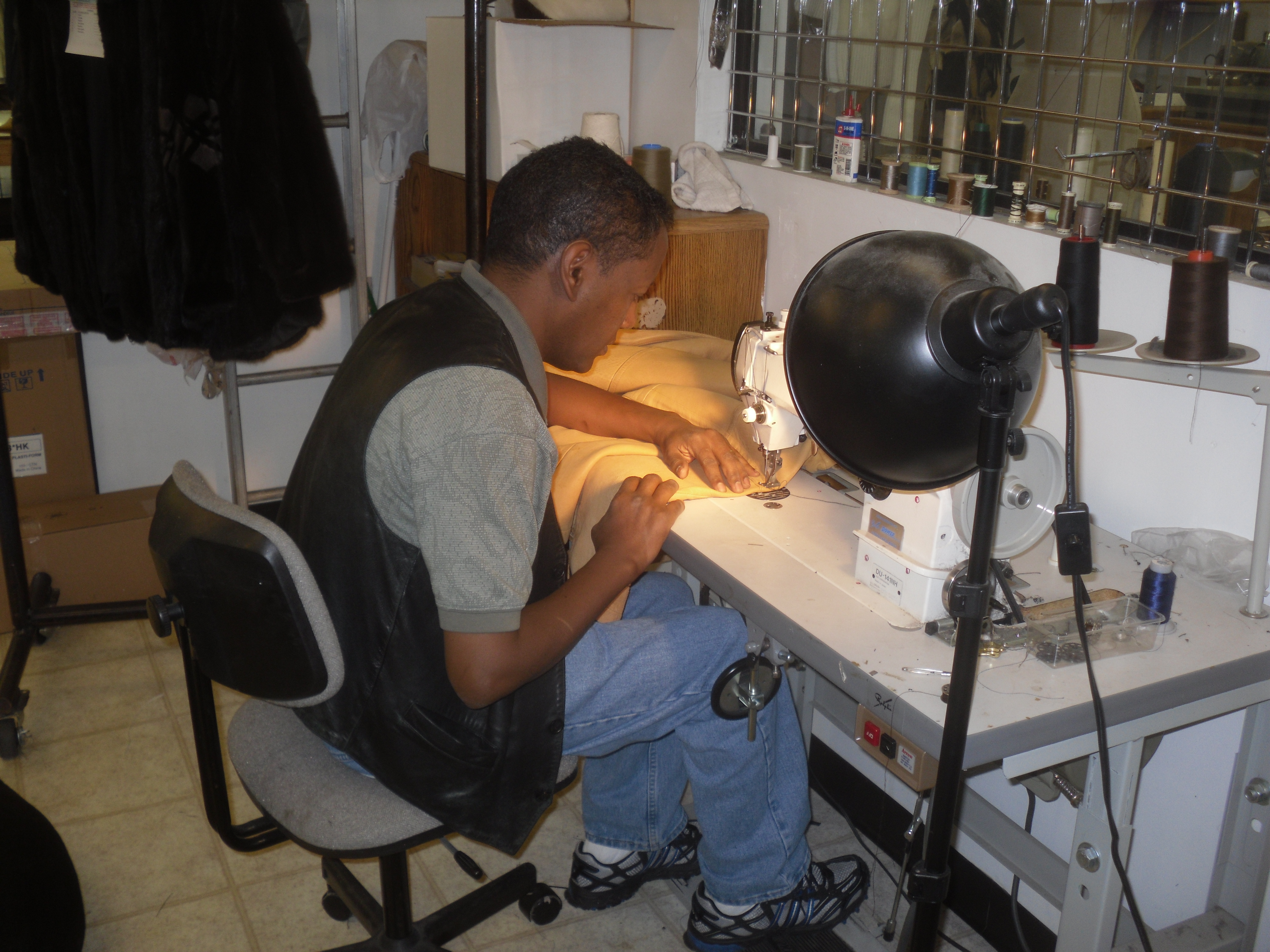 Jonval Leather and Fur has an experienced and knowledgably team to handle any of your leather or fur garment repair needs. Whether it"s a family heirloom, or a brand new leather jacket; we handle each piece with the utmost care and respect.
You can be assured that every stitch and seam will be handled by professionals who have worked on many high-end products to restore them to their luster.
We offer the best and most complete services available including:
Leather cleaning and alterations
Shearling and Sheepskin cleaning and alterations (garments only)
zipper replacement and relining
re-sizing and re-modeling
rip repairs and panel replacement
Fur repairs and alterations
Fur cleaning,glazing and restoration
Fur re-sizing and remodeling
Fur lining replacement
We have a Master furrier on site to help you with all your fur service needs. Let us remake that old fur into a new and versatile style.
We have customers all over the United States. We can service your leathers,shearlings and furs regardless of where you live, just call us for shipping details.
About Jonval
Started in 1984 we have become renown throughout the region as "the place" for not only a fantastic, eclectic collection of leather, fur, and shearling, but also for unparalleled service and repair. Nowhere else can you have all your luxury outerwear needs taken care of so thoroughly as at Jonval. We not only provide a full range of services for our own retail trade, but also provide service for other retailers all over the west.